Description
Blaze Family
The Blaze Family frame style is the perfect solution for creating a functional and stylish workspace. Whether you need a frame for your workstation, meeting table, or bar height table, this versatile frame style can accommodate your needs.
The Blaze Family Frame
The legs of the Blaze Family frame are constructed out of 80mm x 30mm rectangular welded steel tube, making them strong and durable and to last the test of time. They also feature an angled splayed end leg design that adds a modern touch to your workspace. To match your aesthetic, you can choose between a black or white powdercoat finish for the legs.
The support rails are highly customizable, allowing you to create a table that meets your specific width needs. They are finished in a sleek black powdercoat, making them a stylish addition to your workspace.
The Height
The finished height of the frame is 730mm for workstations and meeting tables, and 1050mm for bar height tables. This height range gives you the flexibility to create a table that is perfect for your workspace and the tasks you need to perform.
The Versatility
One of the great things about the Blaze Family frame style is its versatility. You can use it for a variety of table types, from workstations to meeting tables and bar height tables. This means that you can create a consistent look throughout your workspace, no matter what type of table you need.
AFRDI Certified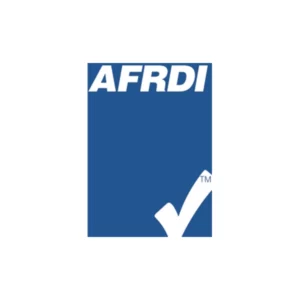 Additionally with a 10-year warranty, giving you peace of mind that this frame is a high-quality investment for your workspace. With its strong construction, versatile design, and customizable features, the Blade Family frame style is the perfect solution for your workspace needs. Upgrade your workspace today and experience the versatility and style.